MOONWISE
Greer Gilman's first novel, Moonwise was originally published in 1991. It won the Crawford Award, was shortlisted for the Tiptree and Mythopoeic Fantasy Awards. In 2006 it was reissued by Wildside Press.
"That was playing, this is Cloud."

Ariane came to visit Sylvie at midwinter, hoping to rekindle the old magic of their girlhood game: the Nine Worlds, a fantastical universe founded in a handful of marbles and a tarot of cards, whose myths and kingdoms the two friends had chronicled between them. But when Sylvie disappeared in a moonlit wood, Ariane followed her - not into the familiar ground of their fantasy, but into the thorns and winter of a Cloud they had never invented, a world where ballads were constellations and the moon hunted souls by night...
"Greer Gilman is a writer like no one else. Many try to employ the matter of myth and folktale, but their tongues are inadequate - Gilman can employ words as the bards of Ireland did, to make realities, and she does it handily, and over and over. Moonwise doesn't resemble a work of the past age - it is the past age come back new, in its clothes and its language and its dark riddling heart. Moonwise simply has no peers."
John Crowley
"Moonwise is a great comedy, a song of innocence. It takes what it needs from traditional tales and traditional interpretations, and works with them freely. The result is a dizzying, exhilarating novel with the linguistic exuberance of great poetry. It hallows, and it heals; and it reminds us that those two words are sprung from the same ancient root."
Matthew David Surridge, Only Once Imagined
"Moonwise springs from the very roots of enchantment. Here, language is rediscovered and revitalized. It's a profoundly moving work, whose strength grows with every page. It is extraordinary, and extraordinarily beautful. It surely gives an example of what literature is supposed to be and what it's supposed to do."
Lloyd Alexander
"There are some books that seem to have existed forever. That when you find them for the first time you are only rediscovering something you had lost, long ago. Hope Mirrlees's Lud-In-The-Mist is one of these; David Lindsay's Voyage To Arcturus is a second; Tolkien's Lord Of The Rings is another. Green Ilene Gilman's Moonwise is one of that company. It does not take you to where the dreams start. It is where the dreams start."
John Clute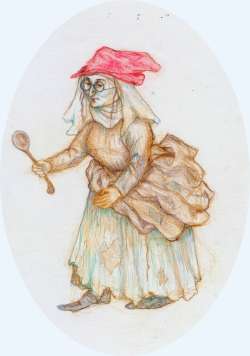 "Moonwise remarkably attempts to compose an entire long fantasy at a pitch and density of language reminiscent of Gerard Manley Hopkins... GIG's deep knowledge of English etymology (including dialectal variations) charges every word with all its possible meanings... Moonwise is a work of inexhaustible richness."
Encyclopedia of Fantasy
"Astonishing... Imagine that the poet Gerard Manley Hopkins (another experimentalist and utter original) had downed a dark, pungent brew of old English ballads and even older myths and, gloriously intoxicated, decided to write a fantasy novel... Surrender, let her do with you what she wills. You've never experienced anything quite like this before."
Locus
Moonwise is ISBN: 978-0-8095-5061-6;
ask your local bookstore to order it for you.